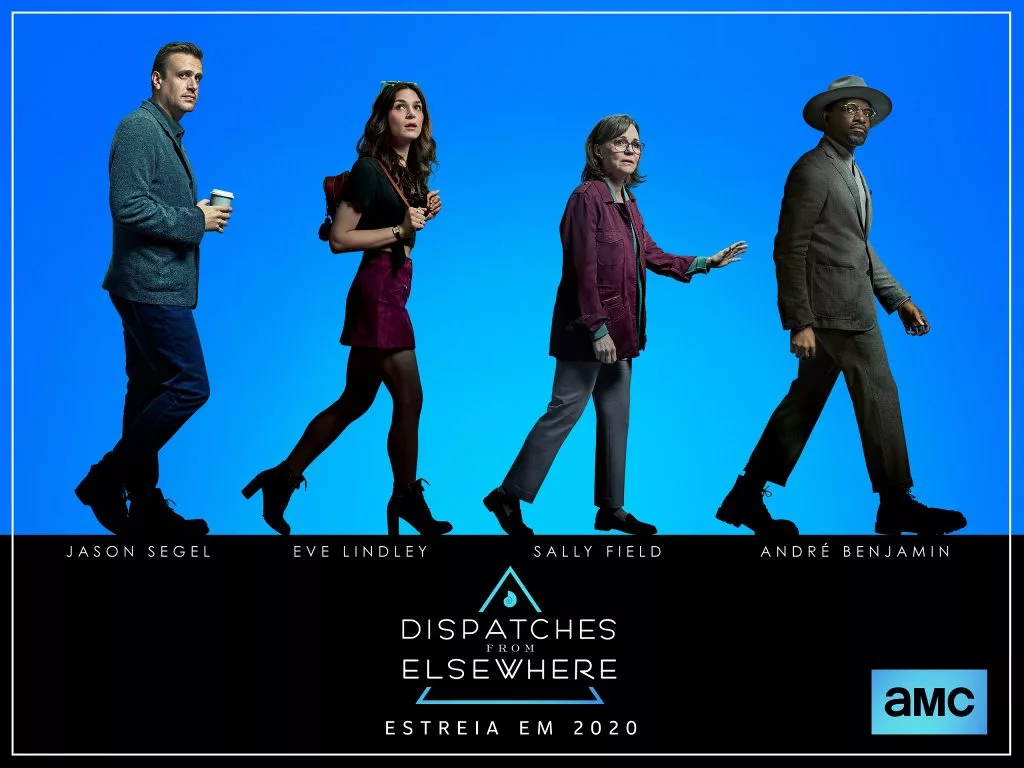 Estreia exclusiva em Portugal em 2020
Criada por Jason Segel e protagonizada pelo próprio Segel juntamente com Sally Field, Richard E. Grant, André Benjamin e Eve Lindley
O AMC acaba de anunciar a estreia, em exclusivo em Portugal e ainda este ano, dasua nova série antológica original 'Dispatches from Elsewhere'. A ficção foi criada por Jason Segel ('How I Met Your Mother', 'Forgetting Sarah Marshall') e protagonizada pelo próprio Segel juntamente com a oscarizada vencedora do Emmy Sally Field ('Maniac', 'Lincoln'); o nomeado ao Óscar Richard E. Grant ('Can You Ever Forgive Me?'); o multi-nomeado ao Grammy André Benjamin ('American Crime'); e Eve Lindley ('Mr. Robot').
Ao longo de dez horas, a série acompanha quatro pessoas normais que sentem que algo falta nas suas vidas, sem saber exactamente o quê. Os destinos deste diverso quarteto cruzam-se por casualidade (ou não), ao tropeçar num quebra-cabeças camuflado na sua vida quotidiana. À medida que começam a aceitar os misteriosos desafíos enviados desde "Elsewhere", descobrem que este enigma possui raízes mais profundas do que imaginavam e abrem os olhos para um mundo de magia e possibilidades.
Rodada em Filadélfia (EUA), esta série original dos AMC Studios conta com produção executiva de Jason Segel; do vencedor de um Óscar Scott Rudin ('Lady Bird', 'Fences'); do showrunner Mark Friedman ('Mayward Pines'); do nomeado ao Óscar Garret Basch ('My Dinner with Hervé', 'The Night Of'); do nomeado ao Oscar Eli Bush ('Lady Bird', 'Isle of Dogs'); Jeff Freilich ('Lodge 49', 'Grace and Frankie'); e Alethea Jones ('Queen America', 'Lodge 49').