Some platforms dedicated almost three months in 2022 to the promotion and positioning of a particular piece of content
Disney+, HBO Max, Netflix and Prime Video reserved the main promotional slots for in-house/original content
Operators Orange TV, Vodafone TV and Euskaltel promoted third-party content, while the 25 best positioned titles on Movistar Plus+ were associated with their own brands
The most promoted content on Prime Video was The Lord of the Rings: The Rings of Power, on Netflix Café con aroma de mujer, on HBO Max House of the Dragon and on Disney+ The Kardashians
The most promoted title on Movistar Plus+ was Martínez y Hermanos, on Vodafone TV Fear the Walking Dead, on Orange TV the film Sonic the Hedgehog 2 and on Euskaltel Candice Renoir
SVOD Tracker, the only measurement tool in Spain that analyses content positioning on on-demand services from streaming platforms and operators, has unveiled its results for 2022, covering more than 12 million content positions and almost 25,000 titles.Launched in 2017, the tool has already gathered more than 40 million data records. The companies being tracked are those with the highest number of subscribers according to EGM (Spain's General Media Study): the Spanish operators Movistar Plus+, Vodafone TV, Orange TV and Euskaltel, and the OTT services in Spain Netflix, Prime Video, HBO Max and Disney+.
Best positioned content among operators
Third-party content dominates among telecommunications operators in Spain, except for Movistar Plus+, which gave top billing to one of its original programmes, Martínez y Hermanos. Moreover, all of the 25 best positioned titles on the platform are associated with its brand (75% in-house productions and 25% acquisitions). This operator also stands out as the only one that includes advertising in its main carousel (one in every four panels are advertising banners from commercial brands).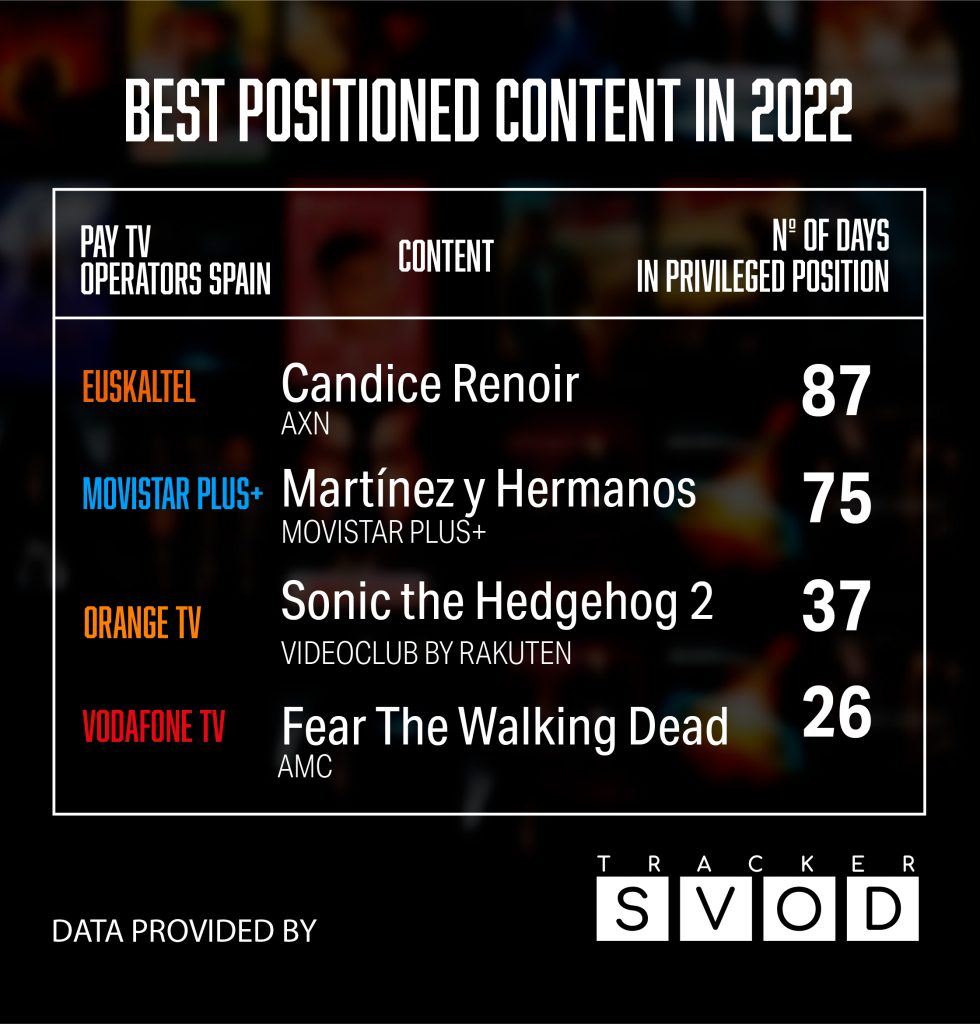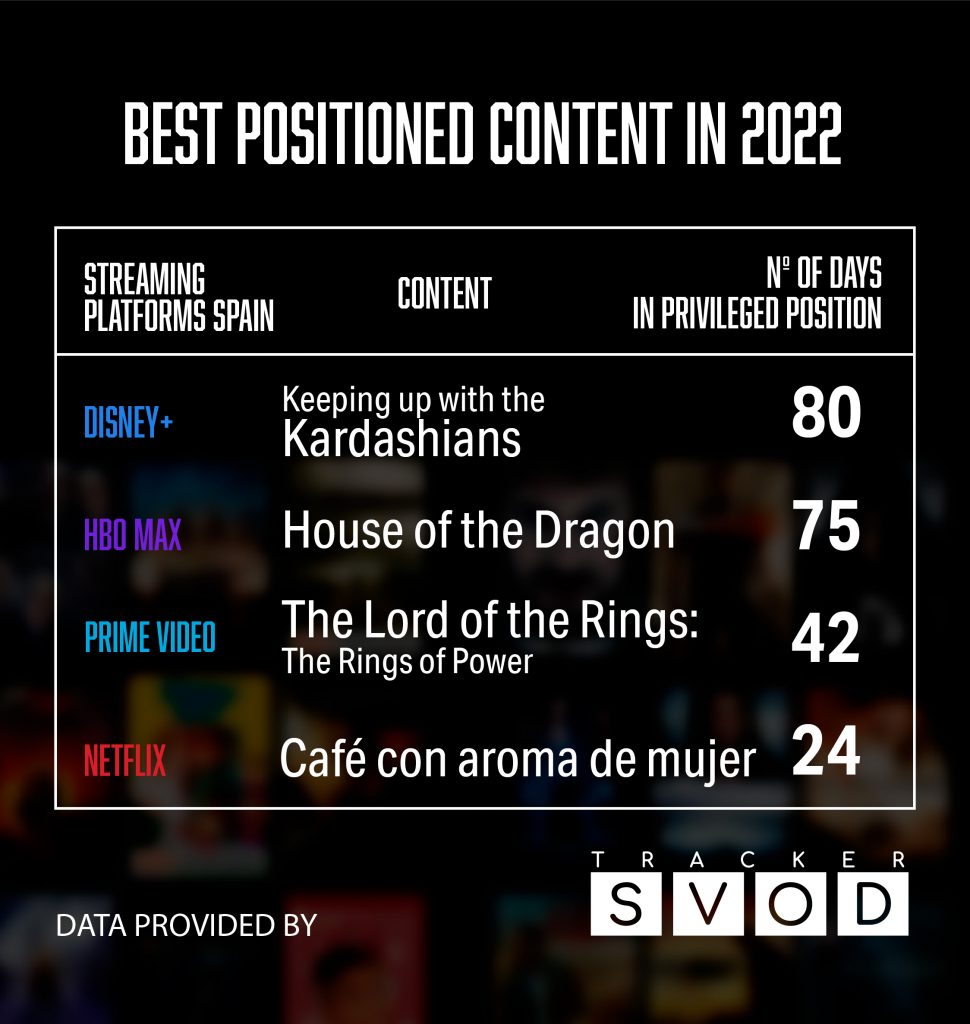 The 25 best placed titles on Euskaltel are all series from third-party channels, while on Orange TV nearly all are films from Videoclub by Rakuten (pay-per-view). Vodafone TV also gives up its top spots to additional subscriptions bundled with its service and third-party content.
Best positioned content on streaming platforms
In the case of streaming platforms in Spain, the best placed titles are always produced in-house. 100% of the top 25 titles on HBO Max and Disney+ are original content, while Netflix and Prime Video include content that they have not produced themselves (in the case of Netflix, series produced by third parties, and on Prime Video, pay-per-view or additional subscription content such as Prime Video Channels).
"User viewing habits are guided by how platforms promote and position their content", according to Fernando Hernáiz, Research Director at AMC Networks International Southern Europe (AMCNISE).
Structure of homepages on platforms and operators
Platforms in Spain have a high number of carousels on the homepage, often with duplicate content. Operators, on the other hand, display fewer carousels and titles are not repeated as often.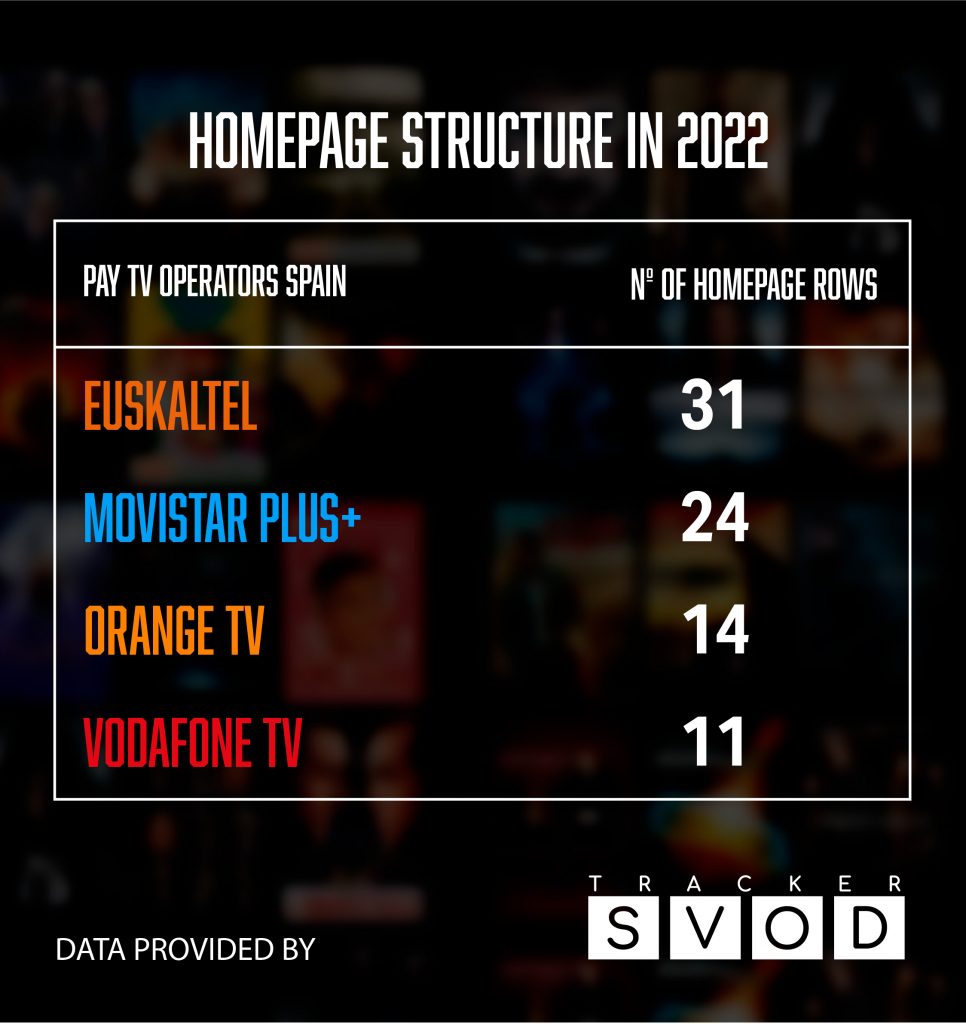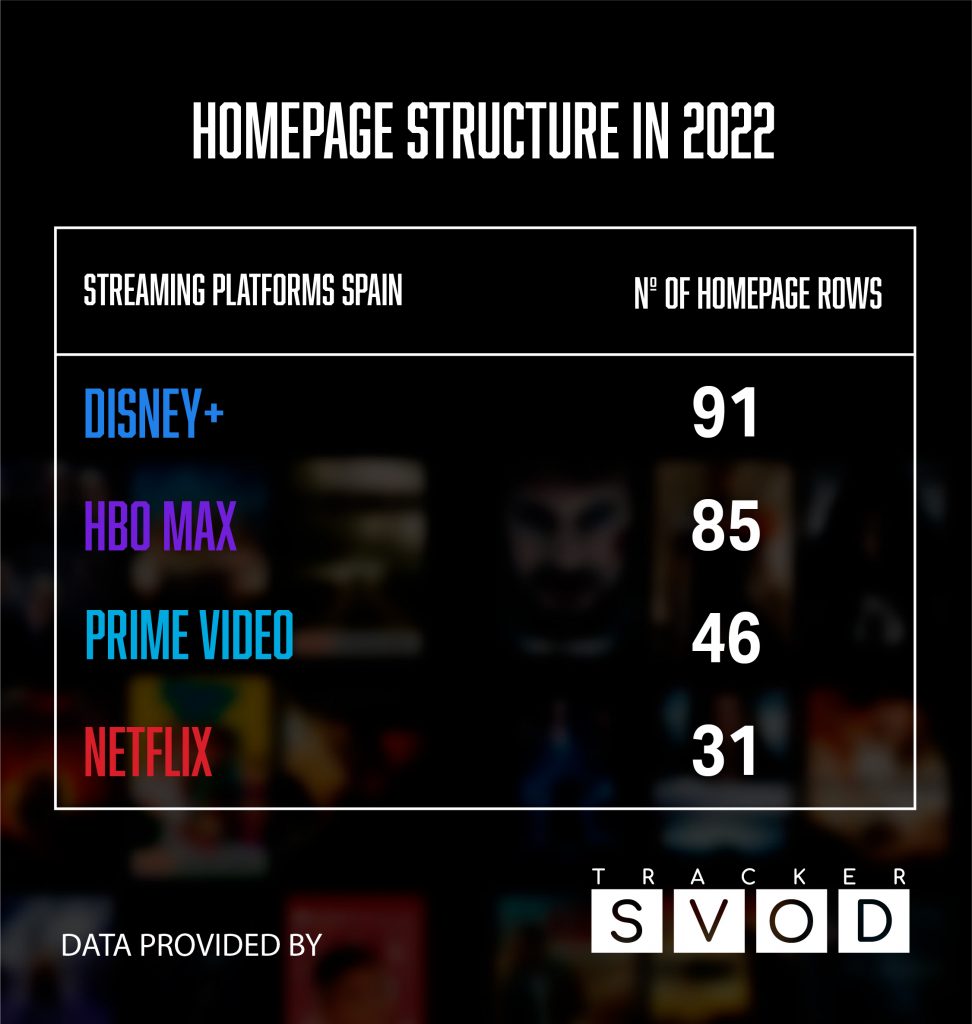 "Viewing choices are made more complex by the high number of carousels on the homepage. Platforms must continue to work on designing simpler user interfaces to facilitate access to all types of content for users and to mitigate the effects of decision fatigue on viewers", said Hernáiz.